Applause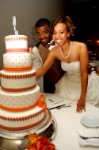 "Castle on the Hill"
Initially, I thought that my mother and I could plan a wedding on our own without a problem. WRONG!!! Christie and her team were so great to work with. My husband and I both have a very busy schedule and she made the wedding planning process run smoothly. From ceremony/reception timeline to finding the PERFECT decorations, Christie did it all with ease. Not only did she help plan our perfect day, she ended up being a friend that I could call just to vent. If you're looking for a CLASSY and CONFIDENT coordinator and you want a stress-free, beautiful, organized event, Niq Williams Event Management is the route you need to go. It makes it so much easier to just be the BRIDE on your wedding day without another worry in the world. Thanks a million times Christie. You were a God send for my husband and me.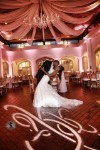 "A Rich Love Story"
Best planner in Atlanta hands down!!! Love my Christie!!! She made my dream wedding come true!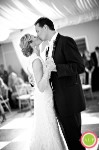 "Magical Night in Midtown"
Thank you so much for making the big day go off without a hitch. Because of you, we were able to sit back and enjoy the moments leading up to ceremony and reception. A huge weight was lifted from our shoulders and the evening couldn't have been better! Thank you for helping make the day perfect. We couldn't have asked for more!!! Btw, loved the rose petals and food in the room! A very nice touch :)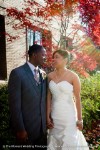 "Excellence"
I can't thank Niq Willams enough for everything she has done for us. I wasn't stress the entire time during the wedding planning process. She made sure everything was done and she even handled our family difficulties with grace. I didn't want for anything on the day of the wedding. Christie and her staff made sure everything was spectacular. She did the floral arrangements as well. My bouquet was beautiful. Christie was wonderful!!!. I highly recommend using Niq Williams Event Management.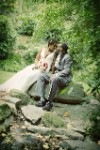 "Serenity in the City"
Before I came down the aisle to the perfect man for me, I envisioned an aisle of grass, and then sand, and then grass again. Needless to say, there was a perfect planner who was able to navigate my sometimes cloudy visions and bring them to life. Christie Williams at Niq Williams Events jumped right in and pulled it all together. My mantra was "simple, classy, us, and on-time". These basic elements were a must for our wedding and that is exactly what we received. Christie's professional and genuine attitude was award winning. Her staff was more than competent and attentive. Even during the unforeseen, Christie was reassuring and calm. If you're looking for dedication, professionalism, creativity, and honesty, then you will find those qualities and more at Niq Williams Events. Entrusting your special day to someone is one of the hardest decisions for a bride. My husband and I are so glad that we let go, and let Christie!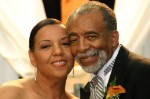 The Eichelbergers
It was a pleasure and honor to have the professional services of Niq Williams and her team to coordinate our wedding. I had everything in place but realized I needed someone to coordinate the remaining days leading up to our wedding. Our wedding was less than 30 days out when all of a sudden panic hit me. I was shopping for last minute items when by divine connection I literately ran into Niq in the aisle of the store. I was deep in thought, and putting things in my basket, talking out loud and asking myself questions such as, will this go with that, will this fit, Lord please help me, how is this all going to come together, when this wonderful lady says what are you trying to do? I quickly explained to her that I am getting married and picking up last minute things for my wedding and reception. She patiently walked through the store with me and begins giving me advice etc. Little did I know at the time that she is an event/wedding planner. About 45 minutes into this impromptu shopping spree, she revealed her service to me and I hired her on the spot. Without going into all of the details Niq Williams and team did an excellent job from that point forward. Worrying about every little fine point was no longer my problem. Her professionalism and attention to detail enable us to enjoy the best day in our life ever! I highly recommend her to plan any of your upcoming events! Thank you so much!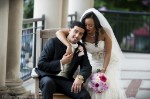 "Vintage with Modern Twists"
Christie and Keisha were amazing! Every dream that I could possible have about a wedding, they were able to make it come to life! These ladies are practically family now! Thank you for making my day so special and memorable! Christie made sure we had had everything we wanted. Thank you again for all of your services!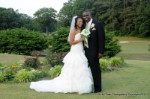 "Wedding of the Year"
Our wedding was the "Wedding of the Year" thanks to Niq Williams Event Mgmt. Christie was very professional from day one and I could not have pulled off such a wonderful day with out her and her team. Everytime I met with Christie she was timely, professional and genuine. Niq Williams Event Mgmt. handled our decorations and wedding coordination services perfectly. I am still receiving compliments about the decorations and how our wedding ran so smoothly. Everyone had a blast from the start to finish. I would highly recommend Niq Williams Event Mgmt. to any bride. To the entire Niq Williams Event Mgmt. team ..thanks so much!!!!!!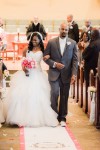 "Top Notch"
Christie and her staff are beyond anything that I could have imagined. I would highly recommend Niq Mgmt. I was able to have my dream wedding with Christie coordinating everything to perfection! I will always think of Niq Mgmt when I need to plan any event in the future!
"Country Chic"
Thank you so much Christie for everything you have done! The wedding was beautiful and exactly how I pictured it! All because of you and Keisha!!! Thank you so much!
Photography Credit:
Special Thanks to: Zamana Lifestyles Photography Cains Camera, Fotos by Fola, Dana Lee Jones Photography, Sima Photography, Jack Parada Photography, Alecia Lauren Photography, Erik Moore Photography and Media Productions, Images by Winston and TN Fotos